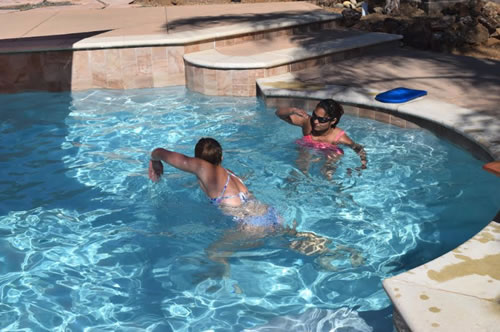 Accelerated Swim Training through Private Lessons.
Many adult beginning swimmers feel embarrassed if they did not learn to swim as children. We welcome you!
Our proven system sets adults up for success at any level. Adults tend to do an amazing job because they are so eager to learn to swim! The more active you are, the easier it will be for you to learn.
Our private swimming lessons are optimal for learning to swim faster than group lessons because the student receives 1-on-1 specialized instruction that is tailored to their skill level and ability. In our accelerated program, lessons are taught over several consecutive days instead of once or twice a week. Each day the student improves dramatically! If you're tired of group lessons and want to invest in your swimming success, we're the right school for you!
Beginner or advanced-beginner adults will learn the following:
In-depth water safety skills
stroke development for freestyle and backstroke
proper kicking
proper breathing to conserve energy
back floating
deep water safety exploration skills
treading water
jumps
become more confident in the water
overcome fear of the water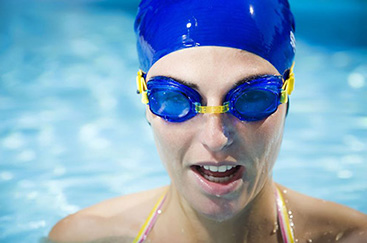 Intermediate adults will refine and strengthen their freestyle & backstroke, which are the core foundational strokes. They will also increase their swimming and overall water safety confidence. If ready, they will learn more advanced strokes, like breaststroke and improve dives and treading water and more!
Everyone knows swimming is an amazing full-body, low-impact workout. What keeps more people from doing it? For many it's the difficulty of swimming more than a few laps in a row. Let us help you to hone your strokes so you can do efficient lap workouts.
All swim instructors are trained in Water Safety, Lifeguarding, CPR, and First-Aid. We have been teaching swimming lessons in San Jose for over 30 years.