Athletes & Swim Team Training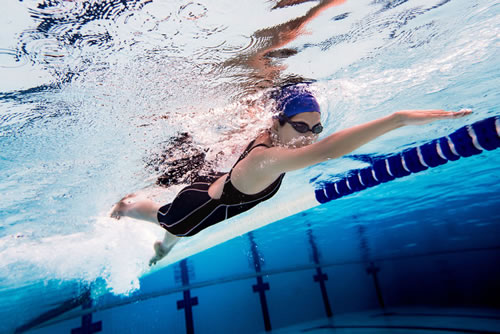 We offer specialized swim team training.
Swimmers tend to believe that once on the swim team, they'll get all their needs met and learn everything about competitive swimming. However, group training is no substitute for private lessons. Swim team training often focuses more on speed rather than form.
Our private swimming lessons are optimal for learning advanced swim techniques faster than group lessons because the student receives 1-on-1 specialized instruction that is tailored to their skill level and ability. In our accelerated program, lessons are taught over several consecutive days instead of once or twice a week. Each day the student improves dramatically! If you're looking for a competitive edge and want to invest in your swim team success, we're the right school for you!
We offer customized, private lessons unique to swim team members called Stroke Clinic, with the intention of specifically addressing your individual swim team goals which may include:
faster times
flip turns
stroke refinement
racing dives
mastery of racing strokes
improve stamina
Stroke Clinic teaches you to swim smarter, not harder, in order to improve your race times. Students improve their strokes by leveraging their strength to swim faster with less effort and more energy. We also offer specialized training for Triathletes to improve efficiency for a competitive edge.